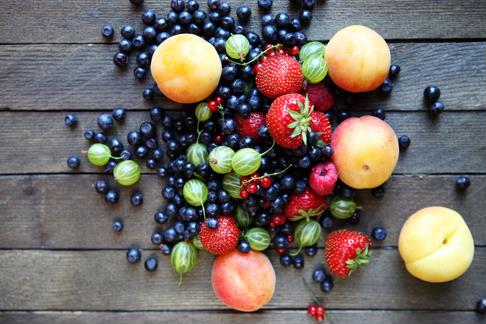 While the official start of spring is right around the corner, there's no telling when cold conditions will completely subside and warm weather will finally be here to stay.
That means your body will experience a roller coaster of temperatures, which may increase your chance of catching a cold – even as flu season comes to a close. Thankfully, there are plenty of ways to prepare your immune system for the transition from winter to springtime.
Here are nine simple ways to boost your immune system just in time for the new season:
1. Spend time in the sun
As long as the …read more
March 19 is Let's Laugh Day, a time to take advantage of all the joy that the simple act of laughter can bring to our lives.
So many things cause us to laugh on a regular basis – jokes shared with us by friends and family, a favorite sitcom, the silly behavior of a pet and countless others. But how often do you think of laughter as something that could make you feel better and healthier physically as well as emotionally? If your answer is "not often," you may well be fascinated to learn about laughter yoga.
As with …read more
Talk to your family members about how each of you can start making healthier choices.
Committing to a healthy lifestyle and encouraging your loved ones to do the same can improve everyone's overall wellness. It can also reduce the risk of developing chronic conditions such as heart disease, stroke and acute myocardial infarction (AMI), also known as a heart attack.
There will never be a surefire way to completely avoid experiencing a heart attack, but your body to keep it healthy will certainly decrease one's risk. If your loved one develops AMI, it's important that you're well prepared to …read more
According to the Centers for Disease Control and Prevention, nearly 5.7 million people in the country experience heart failure.
Unfortunately, half of those people pass away within five years of their diagnosis. In order to avoid becoming another negative statistic, it's critical to be proactive about your overall health. By understanding cognitive heart failure, plus its causes, symptoms and prevention options, you can prepare for the future health of your heart and live a long, fulfilling life.
Here's everything you need to know about congestive heart failure:
What is congestive heart failure?
The heart is a vital organ that pumps blood throughout the …read more
After enduring the long days of winter, many look forward to daylight saving time.
By setting the clocks forward, the sun will set later, ultimately making the daylight last longer and allowing symptoms of Seasonal Affective Disorder to subside. There are, however, a few downsides to springing forward. For example, you'll lose an hour of sleep the morning after changing the clocks, which could keep you from waking up feeling rested enough for the day. But that's not all – there are several ways daylight saving time can impact your overall health. Thankfully, there are ways to avoid these …read more
In less than a month, spring will be sprung!
The change of seasons often motivates a fresh start, and for many, that means one thing: spring cleaning.
As the temperatures begin to rise, now's the perfect time to pull back the curtains, open up the windows and let the fresh air in while taking care of the tedious tasks that you neglected all winter. Check out these helpful tips below to make the process a little easier on yourself:
1. Ask your loved ones for help
Cleaning an entire home on your own can be overwhelming. Don't tackle the chores by yourself – …read more
Did you know that Age-Related Macular Degeneration is the leading cause of vision loss in the country?
According to the National Eye Institute, the number of people living with AMD in the U.S. is expected to rise to 5.44 million by 2050. If you have a loved one living with this disease, or you're just aiming to be more proactive for his or her future eye health, it's best to get acclimated with AMD. By learning about the causes and symptoms, along with ways that you can cope with the changes that may occur after a diagnosis, you …read more
Everyone needs a break from the real world – a chance to kick-back, relax and step away from the stressors in life.
Unfortunately, not everyone has the time or funds to get away, making mandatory vacations seem completely out of reach.
But don't fret, because although you can't leave your home, that doesn't necessarily mean that you can't wind down and take some time to enjoy yourself. Why not try a staycation? Essentially, a staycation is a stay-at-home-vacation, according to Forbes contributor Steve Odland.
Instead of spending your money on expensive airplane tickets, hotel rooms and excursions, try a staycation! …read more
Maintaining a healthy heart is an essential pursuit for any older adult, and staying active is an important step in achieving this goal.
Exercise helps keep the heart working well, blood flowing evenly and avoids the buildup of plaque and other issues that can severely compromise cardiovascular health. But not all workouts are appropriate for older adults.
Instead, seniors should select activities that aren't too physically demanding and focus on the right areas that need it more than others. That means opting for a well-rounded approach to staying fit rather than intense strength training. These five exercises in particular are helpful …read more
Mardi Gras is right around the corner.
This Mardi Gras festivities began as a way for the Catholics to celebrate the day before Ash Wednesday, when the season of Lent begins. However, it didn't take long to develop into a cultural phenomenon that people all around the world, and of various religions, wanted to engage in.
Customarily, the celebration involves indulging on various fatty dishes, which has earned it the nickname of "Fat Tuesday." But that doesn't mean that you can't take matters into your own hands and create lighter versions of some of these traditional treats. Contrary …read more