As you age, things like flexibility, vision, hearing, strength, coordination and reaction time may diminish, which can affect your ability to drive safely and comfortably as an older adult, according to NIH Senior Health.
These changes can vary from person to person, making it critical to visit the doctor regularly and take other precautionary measures to ensure your safety on the road.
Aside from visiting your general practitioner, you should find a car that's equipped with features – such as detection software and alerts – that allows you to travel independently with the utmost safety.
Let's take a closer look at some …read more
Family caregivers can offer a tremendous amount of support for older adults. But for those who do not have a caregiver, there are plenty of ways that seniors can stay safe and confident while living independently.
The responsibilities of daily life can be difficult to navigate alone as you age. Research in the Journal Current Gerontology and Geriatrics Research found that older adults living alone or without assistance could face serious hardship due to a single illness or injury. This highlights the need for independent seniors to take proactive steps to mitigate risk or unforeseen challenges. Here are …read more
Ever wonder if our nutrition habits need to change as we age? The answer's yes.
The importance of hydration, value of adding variety to your menu and brain-healthy foods are some of the topics covered in this episode. Joined by Sunrise team members, Rita Altman, SVP of Memory Care & Program Services, Caitlin Rogers, national director of Dining and Nutrition services, and Tim Whelan, VP of Dining, they discuss eating right, nutritional changes, and staying healthy in your older adult years.
Take a look at a few highlights from the show and be sure to listen in on …read more
Tired of listening to the same old songs and music all the time? Maybe it's time you listen to podcasts, the digital audio files that provide you with information, conversation, and all kinds of topics in the world today.
For those who enjoy learning something new every day, listening and finding a podcast that you enjoy may be the thing you need. What's great about podcasts is that you can listen to them virtually anywhere, whether you're relaxing at home, taking the train into the city or walking around the town With thousands of topics to choose from, search …read more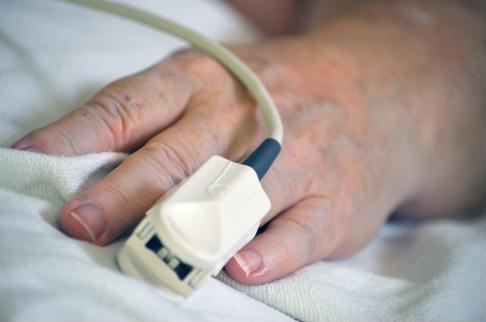 Living with dementia and other forms of memory loss can make transitions and sudden changes very difficult. A trip to the hospital can be confusing or disorienting, and a surgery or major procedure has the potential to be even more stressful.
As a family member or caregiver, you play a crucial role in making this process as comfortable and carefree as possible. By knowing some of the caveats and best practices associated with dementia and surgery, you can lower the risk of any issue that may arise:
Antiquated fears
As the Australian Government's National Dementia Support Program outlined, although there have long …read more
Inspired by a Manhattan Deli, our chef at Stratford Court of Boca Pointe, FL, has taken the time to perfect this dish throughout the years. It has become a huge hit with residents, especially in its pita pocket presentation.
Marinated Chicken
Serves 10
Ingredients:
4 ½ pounds boneless/skinless chicken breast
2 ½ tablespoons olive oil
1 ½ tablespoons lemon juice
1 garlic clove, minced
½ teaspoon paprika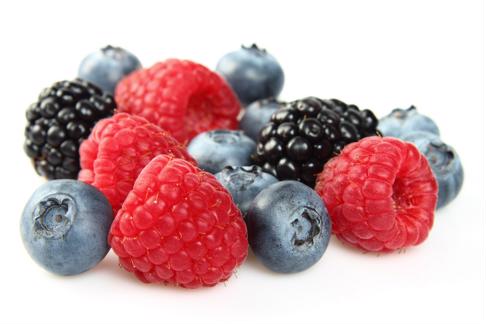 Holidays and special events make it hard to a stick to your diet, especially when candies, cookies and other sugary treats are involved.
Marred by sweets and all kinds of baked goods, Valentine's Day can be an especially difficult holiday for eating healthy. With so many things to indulge on, it can be hard to celebrate and enjoy time with your loved ones while trying to avoid all of these things in front of you. Instead of stressing yourself out, try out these healthy homemade desserts this time around. That way, you can still satisfy your sweet tooth with natural …read more
Wouldn't it be great to receive a helping hand at any given moment?
For family caregivers, support is always accepted and cherished, but what if the assistance was accessible on demand? Technology has found a way to make many of life's tasks easier and more convenient for everyone. We have discovered a few that can help to benefit family caregivers in particular. Here are four to consider downloading:
1. CareZone
Do you often have a hard time keeping up with your family member's doctor's appointments? Do you find it difficult to remember when your loved one's prescription needs a refill or are …read more
Passed down from the grandmother of our chef at Sunrise of Leominster, MA, this recipe can definitely satisfy your sweet tooth without all the added sugar.
Grape Nuts™ Custard
Serves 4-6
Ingredients:
3 large eggs
2 cups milk
½ cup Splenda™
2 tablespoons butter, melted
1 teaspoon vanilla extract
1 teaspoon ground cinnamon
½ teaspoon ground nutmeg
¾ cup Grape Nuts™ cereal
Instructions:
Beat eggs, then stir in milk, Splenda™, butter, vanilla, cinnamon, and nutmeg. Pour into a greased baking dish. Sprinkle Grape Nuts™ over top.
Place baking dish in a water bath. Bake at 350º F for 45 minutes or until a toothpick inserted comes out clean. Serve warm.
Located in the "food basket of the world" where you can find an abundance of fruit, nuts and vegetables, our chef at Sunrise of Fresno, CA, took her aunt's peach cobbler recipe and swapped in fresh blueberries. The result was a huge (and delicious) success!
Nutrition Fact: Blueberries contain antioxidants which have been shown to improve vision and brain function, and lower the risk of cancer.
Blueberry Cobbler
Serves 8-10
Ingredients:
5 cups of fresh or frozen blueberries
2 tablespoons fresh lemon juice
2 cups flour
3 cups sugar, split
1 cup whole milk
5 tablespoons butter, softened
2 teaspoons baking soda
1 teaspoon salt, split
½ teaspoon vanilla extract