"Sometimes the most unexpected friends, are the best ones."
After searching long and hard for the perfect senior living community, Margaret Zimmerman moved into Sunrise of East Brunswick, NJ, and called it home. Soon after she moved in, there was a knock on her door and in came a nurse and another woman. Her friendly voice spoke out, as she introduced herself. Her name was Margaret Sweeney.
The community nurses knew from daily interactions with both women separately that they had a lot in common, and wanted to connect them in hopes of building a new friendship. From that day …read more
To many Americans, Memorial Day is just a fun three-day weekend that marks the unofficial kick off to summer. It's not rare to come across an American who doesn't completely understand Memorial Day, and the purpose behind all of the celebration.
But for veterans, along with their friends and families, Memorial Day means so much more. If you're an older American, you may have volunteered for military services during your lifetime, or may have even been drafted for WWII, the Korean War or the Vietnam War. Or perhaps you stayed home and served the war efforts domestically by working factory …read more
With summer just a few weeks away, you may already be planning some of your favorite seasonal activities.
But if you're the caregiver of a loved one with dementia, you need to be cognizant of a few considerations. Keep them involved in the fun activities you schedule and enjoy a summer of quality time together. Just be sure to plan ahead with their safety in mind.
The backyard cookout
Few things say "summer" more than a backyard barbecue with those you're closest to, so get ready to fire up that grill! If you're a caregiver for someone with early-stage Alzheimer's, you …read more
For older adults, staying active and finding fulfilling hobbies to pass the time are important and beneficial to their physical and mental health.
After all, no one wants to spend their golden years feeling bored and unfit. But as people age, a number of ailments like arthritis, osteoporosis or heart conditions can make it more challenging to stay active and get exercise. Seniors need to find hobbies that can help keep them fit and mentally stimulated without putting too much strain on their bodies. Fortunately, now is the perfect time of year for older adults to participate in such …read more
It was in St. Louis, MO, where Kay Poole fell in love with sports as she dribbled, juked and shot three-pointers into the basketball hoop hanging above the garage. As time went on, throughout her childhood and beyond, you could find Kay on more than just a basketball court. In high school, she also played field hockey and softball, going on to play all three sports at Principia College in Elash, Illinois.
After graduating and marrying her husband, Edwin, Kay enjoyed her career for many years as a physical education teacher. Eventually the two retired to Winston-Salem, NC, and one …read more
One evening in Bethesda, MD, Fox Hill resident Sherry Migdail and her friends asked their waiter where he was born. The conversation led to additional questions regarding his family and he added that his mother was born in Haiti and his father in Liverpool, England. Sherry turned around to look at waiter Daniel James' nametag and delightedly said, "Your mother's name is Jessie and your father is also Daniel James. You were born in 1963, and I was there."
Daniel caught his breath and could hardly utter a word. To both their amazement, Sherry continued to explain that …read more
Move over books, there's a new club in town! Podcasts are growing in popularity, which means podcast clubs are too. Who wouldn't want to get together every week, listen in on your favorite topics and current issues, and then discuss them with a group of friends? Similar to a book club, minus the reading, a podcast club is a great way to stimulate the mind and bring people together.
Sunrise on Connecticut Avenue, in Washington D.C., has hopped on board and is reaping all of the benefits of their weekly podcast club, a part of the community's Live With …read more
In honor of National Nurses Week (May 6-12), we are taking a moment to celebrate our incredible Sunrise nurses for the exemplary care that they provide to their residents and community. Kerina George, is one of these amazing nurses, and she was nominated by fellow team members for her dedication and commitment that she brings each and every day.
"Kerina brings happiness and energy to every room she enters." – Drew Williams, Executive Director, Sunrise of Buckhead, GA
Kerina is known for being a nurse that goes above and beyond in everything that she does. If anyone needs a shoulder …read more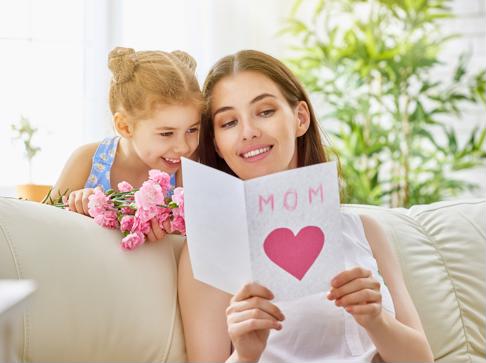 Mother's Day is right around the corner.
As a grandparent, you're used to getting some extra love from your kids and grandkids for holidays like Mother's Day or Father's Day, but it's also a great time to show your daughter or daughter-in-law how much you appreciate her work in raising your grandchildren. Make the holiday extra-special for her this year by helping your grandkids craft some loving gifts. Though these homemade presents will come from them, their mother will be touched by the guidance and effort that you provided in helping make the project happen.
Here are a few ideas …read more
In honor of National Nurses Week (May 6-12), we are taking a moment to celebrate our incredible Sunrise nurses for the exemplary care that they provide to their residents and community. Juanita Roseboro, is one of these amazing nurses, and she was nominated by fellow team members for her caring nature and compassion that she brings each and every day.
"Juanita is the anchor of the Wellness Office" – Susan Maupin, Executive Director, Sunrise of Silver Spring, MD
A part of the Sunrise family for the past nine years, Juanita has been with the team at Sunrise of Silver Spring, …read more