Sending your mother or grandmother flowers is a wonderful way to show your love and appreciation on Mother's Day.
But for those living with dementia, those floral arrangements have the potential to be dangerous.
Many of the plants and flowers you welcome into your home and garden for their aesthetic qualities can be toxic to people who may accidentally ingest them. While you may not think you need to worry about the dangerous compounds found in a standard bouquet of lilies, eating non-edible items is a symptom of Alzheimer's and other dementias. People living with these conditions may struggle to …read more
A good cup of tea can be a simple indulgence each day, but research shows that there may be even more to love about this drink.
According to Encyclopedia Britannica, recorded tea drinking began around the year 350. Ever since, it's been a hot commodity in global trading, a social staple in many cultures and in some cases, a common medicine.
The medicinal value of tea has been the subject of many studies over the years to test its effects on everything from stress levels to diabetes. Now, a team of scientists with the National University of …read more
Alzheimer's, dementia and other cognitive impairments are some of the greatest health hazards faced by older Americans.
Specifically, Korsakoff syndrome and other kinds of cognitive impairment brought about by alcohol are among the most severe behavioral illnesses that elder care professionals will encounter. Though notable progress has been made in researching these conditions, various aspects of them remain mysteries to doctors and caregivers.
It can be more difficult for family members of patients with Korsakoff syndrome – or other impairments caused by alcohol abuse – to be supportive. Caring for someone with memory loss can be challenging, …read more
Getting a sufficient amount of rest can help ensure your health and well-being.
According to the National Sleep Foundation, adults aged 65 and older should be sleeping 7 to 8 hours every night, whereas younger adults – aged 26 to 64 – should strive for 7 to 9. Any longer than that, however, may be detrimental to overall health. A study led by researchers at the Boston University School of Medicine found that adults who slept longer than 9 hours every night, consistently, were more likely to develop all-cause dementia and clinical Alzheimer's disease.
Another study, published in the …read more
April is National Volunteer Month, a time to show appreciation for volunteers, and hopefully inspire others to take up a worthy cause as well.
While the people and organizations who rely on volunteers certainly benefit from the assistance, studies show that the volunteers themselves have much to gain from these experiences. From physical to mental health, participating in volunteering activities can be especially beneficial for seniors.
The importance of socialization and activity for seniors
Aging brings on a number of lifestyle changes. You may have retired from your life-long career, lost members of your social circle and developed health conditions …read more
With roughly over 5 million Americans currently living with Alzheimer's, according to the Alzheimer's Association, this condition is more common than not.
In reality, however, the number is likely much higher, as not everyone reports their condition to medical professionals. Characterized by symptoms of dementia, those with Alzheimer's experience a gradual decline in cognitive ability, as it pertains to areas such as social awareness, memory and a grasp of everyday concepts, the Mayo Clinic detailed.
Given the impact that Alzheimer's can have on understanding, individuals who develop the condition are at a higher risk of falling victim to certain …read more
The start of spring is generally welcomed by all, but one aspect of it can be particularly frustrating.
Allergy season, unfortunately, comes hand in hand with the change from cold and snow to flowers in bloom. This transition can be troublesome for everyone. According to the Centers for Disease Control and Prevention, allergies are the sixth-leading cause of chronic illness in the U.S.
Allergies are the sixth-leading cause of chronic illness in the U.S.
Seniors with pre-existing chronic ailments are more susceptible to the typical symptoms of seasonal allergies – coughing, sneezing, runny noses and sore throats. This predisposition …read more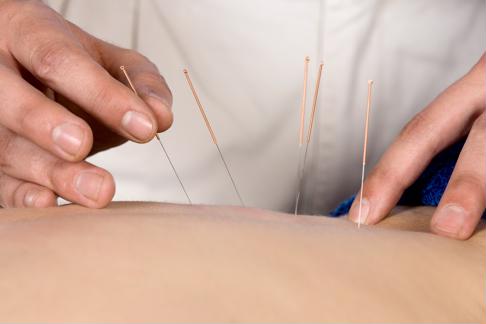 While there is no cure for arthritis, there are ways for individuals to treat their condition and lead otherwise healthy lives.
Arthritis is an umbrella term for a number of conditions that impact the joints, which can lead to pain, inflammation and other symptoms, the Arthritis Foundation detailed. Although there are many forms of arthritis – over 100, in fact – the term is widely used to discuss the two most common forms: osteoarthritis and rheumatoid arthritis.
Read on to learn more about this common health problem and some of the best ways to help manage it:
Strategies for managing …read more
Caring for someone in any capacity – whether it's a loved one with a long-term illness or child – can be stressful, even at the best of times.
Caregiving can lead to a range of emotions, from frustration to sadness to anger, all of which can be caused by any number of factors associated with the caregiving process. For example, a caregiver may feel isolated from others due to their role, as they may not be able to leave home as they once did. Or they may become tired and overwhelmed by the continuous workload and the pressure of …read more
Fans of book clubs are likely to find plenty to love about podcasts.
On the off-chance you're not familiar, podcasts are prerecorded radio shows posted to the internet, through platforms such as iTunes, Soundcloud, Stitcher and more. They first started becoming popular in the mid- to late 2000s, and in the past decade have become a unique cultural medium. They cover virtually every subject imaginable – politics, arts and entertainment, sports, comedy, home maintenance, investigative journalism, fashion and so many others.
So what should you listen to? That depends on your interests, of course. But we'll get you started with a …read more