The buttery flavor of salmon and spicy profile of the beet salad combine into one light and refreshing recipe, perfect for any night of the week!
Nutrition Fact: Beets contain powerful nutrient compounds found in their pigments that may promote eye and overall nerve tissue health.
Salmon Salad
Serves 1-2
Ingredients:
6 ounces skinless salmon fillet, cooked and flaked.
½ avocado, peeled, pitted, and diced
½ cup cooked beets, diced
¼ cup red onions, thinly sliced
3 cups mixed greens
2 tablespoons pistachios, chopped
Instructions:
Combine salmon, avocado, beets, and onions. Toss with a small amount of dressing.
Toss greens with dressing. Arrange on an appropriate salad plate. Top with salmon mixture. Garnish …read more

Our chef at Sunrise of Wilmington, DE, hosted a cooking activity where he surprised residents with these crab cakes with an Asian twist. This tasty dish has quickly became a preferred alternative to the traditional dish.
Nutrition Fact: Crab is low in fat, and contains the mineral chromium. Chromium enhances the action of insulin, so it's a great choice for diabetics, as it may help control blood sugar levels.
Crab Cakes
Serves 8
Ingredients:
1 pound jumbo lump crab
1 large egg
½ cup panko bread crumbs
½ cup mayonnaise
1 ½ tablespoons red bell pepper, minced
1 ½ tablespoon chives, minced
1 tablespoon Worcestershire sauce
½ teaspoon soy …read more

There's a reason it's called the "common" cold.
According to the Centers for Disease Control and Prevention, there are millions of cases of this virus annually, and adults catch it two to three times every year on average. Thankfully, it's not too serious and it typically takes about 7 to 10 days to recover. If your immune system is weak, however, and you catch a cold, you may be more likely to develop pneumonia or other critical conditions.
There may not be a cure for this illness, but there are certainly precautionary measures you can take to help ensure you're …read more
Each year, scientists around the globe work to learn more about dementia and other forms of memory loss in an effort to curb the condition and aid millions of families worldwide.
Each year, the organization Alzheimer's Disease International releases a comprehensive report on the state of memory care around the world. This report includes the latest treatments and best practices, as well as barriers and concerning trends.
The 2016 World Alzheimer Report highlights the most current information available regarding the condition. We've pulled out a few of the most interesting and notable statistics from this past year's …read more
Have you ever considered how beneficial a cup of tea can truly be?
For those who love hot tea, there's nothing better at this time of year than turning on the kettle, steeping your favorite flavor, and cozying up on the couch while the snow falls outside. But there are more reasons to drink hot tea that you may not be aware of. Aside from the undeniably great taste, comfort and refreshment that it brings, this beverage can provide you with beneficial vitamins and nutrients that are exceptional for your overall health.
Why not take a break from the coffee …read more
You know that taking care of your heart is critical, especially as you age.
Your risk for developing cardiovascular conditions, such as heart disease, naturally increases, which means it's your job to live a healthy lifestyle and break harmful habits. But have you considered how the health of your heart impacts your brain?
"Most people don't understand the connection between heart health and brain health, and as doctors we're learning more every day," said Ralph Sacco, M.D., chief of neurology at the Miller School of Medicine at the University of Miami and former president of the American Heart Association. "New …read more
Did you know that February is National Heart Month?
It's the perfect opportunity to be more proactive about taking care of your heart. After all, it works hard – without breaks – to keep you alive, so you should do your part and return the favor.
According to the Centers for Disease Control and Prevention, heart disease is the leading cause of death in the U.S., killing nearly 610,000 people every year. High blood pressure, cholesterol levels and smoking are the top risk factors, but there are other medical conditions and harmful habits that can increase your chance of developing …read more
Hypothermia awareness is important for everyone, but it's especially critical for seniors.
According to the National Institute on Aging (NIA), older adults are more vulnerable to hypothermia. This is due to the fact that cases of hypothyroidism, arthritis, Parkinson's disease and other conditions make it difficult for the body to remain at a healthy temperature of 98.6 degrees. Just a few degrees lower – 95 degrees – and you put your overall health and well-being at risk.
Winter can be tricky – some days the temperatures resemble springtime fresh air, and others are frigid and dreary. To ensure your safety …read more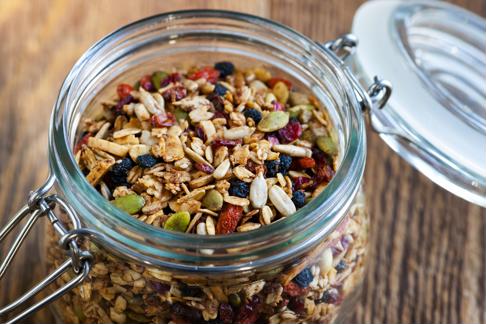 They say "you are what you eat" and with good reason.
Everyone knows that things like exercise, sleep, and good company all make big impacts on the way we feel, but have you ever considered that the things you eat are play a role in your attitude too? If you're trying to solve the mystery of your mood swings, maybe it's time to take a look into certain foods that you consume, and find out exactly how they play a big part in those fluctuating feelings.
Replacing processed, sugary foods with healthier choices is a natural remedy for beating the …read more