Seniors should be getting at least seven to eight hours of sleep every night.
Even though getting a full night of sleep is important, it means nothing if the quality is poor. According to the National Heart, Lung and Blood Institute, the condition of your rest has an impact on your mental and physical health, as well as overall outlook on life.
After waking from a night of tossing and turning, you'll notice a difference in the way you think, react and go about the day. Poor sleep quality may even raise your risk for developing chronic conditions like heart …read more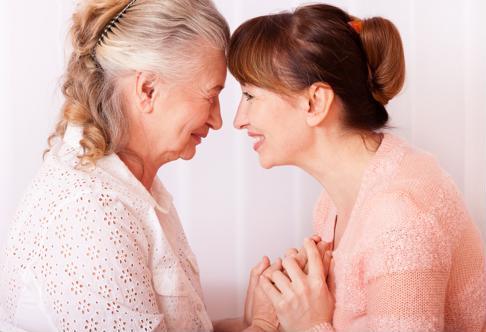 November is National Caregiver Month.
Caregiving can be one of the most rewarding jobs. By watching over your loved one, you're strengthening the bond between the two of you and you're giving him or her something to look forward to each day. But as pleasing as it may be to lend a helping hand, you can't forget to look after yourself. The patience and understanding that's necessary for caregiving may turn into a stress overload, which can impact your own health and well-being.
"It's important to remember that, as a caregiver, your mental and physical health is important, too," said …read more
Some families indulge in the same meal for Christmas as they did for Thanksgiving.
Others like to make a unique dish for Dec. 25. If you're among the people who hold this tradition dear, consider trying one of these delicious meals for the family dinner:
1. Bacon-Wrapped Pork Loin with Cherries
This elegant yet simple dish by Real Simple magazine makes for a mouthwatering main course.
Ingredients:
1 2-pound piece boneless pork loin
1/2 tsp. ground allspice
Black pepper to taste
1/2 cup dried cherries – chopped
1/2 cup flat-leaf parsley – chopped
1 Tbsp. whole-grain mustard
6 slices bacon
1 tablespoon red wine vinegar
Directions:
First, heat your oven to 350 …read more
Did you know 1 out of 4 seniors fall each year?
According to the Centers for Disease Control and Prevention, less than half of those who fall tell their doctor, but 1 out of 5 falls leads to a serious head or bone injury. Because falls can happen anywhere and they pose a threat to your overall health and well-being, it's important to lower your risk by maintaining a safe living environment.
Here are 10 tips for preventing falls at home:
1. Update your home lighting
Without adequate lighting in your rooms, you could increase your risk of tripping over something in …read more
Being alone at dinnertime can make eating seem unexciting.
Melanie Persall, a dietitian at Harvard-affiliated Massachusetts General Hospital, told Harvard Health Publications it's a common scenario for seniors who live at home alone.
"When eating is no longer a social experience, people don't make an effort," she said. "There's no joy left in preparing food, because people don't view it as something valuable to do for themselves."
Because of this, many older adults might consider skipping meals completely or relying on fast food options because they're simple and convenient. But malnutrition and little variety in one's diet can cause extreme weight …read more
According to the Administration on Aging, about 12.5 million seniors lived alone in 2014.
If you're one of these people, it's important to take extra safety precautions to ensure your living environment is secure.
Not only are older adults more susceptible to falling, but they're also at higher risk of falling victim to thieves and criminals, according to Health in Aging. Safety and security is key for living a healthy and happy independent life. Consider these tips for protecting yourself while living alone:
1. Keep emergency numbers nearby
Accidents are unpredictable, so it's very important to prepare for the worst. Keeping a …read more
Peanut butter makes a tasty treat.
But it isn't only a delicious snack. It's also rich in antioxidants, protein and other nutrients, making it a healthy addition to a well-balanced diet. What better way to reap the benefits than by whipping up a new healthy dessert? Consider one – or all – of these tasty treats:
1. Pumpkin Peanut Butter French Toast
This recipe from Shape magazine makes the perfect Fall breakfast.
Ingredients:
1/3 cup canned pumpkin
2 Tbsp. powdered peanut butter, or regular peanut butter
1/2 ripe peach – thinly sliced
1 whole wheat sandwich thin, or 2 slices of whole wheat bread
A good night's sleep is critical for your overall well-being.
But according to the National Institute of Neurological Disorders and Stroke, nearly 40 million Americans develop chronic sleep disorders every year. Twenty million others deal with sleeping issues on occasion.
Disorders such as insomnia, sleep apnea, restless legs syndrome and narcolepsy are interfering with the people's lives on a daily basis. Tasks like driving and working become more difficult, eating and interacting socially seems less desirable, and overall health turns into a concern when you're sleep deprived.
Older adults should be getting seven …read more
Did you know that November is National Home Care Month?
This month, we give thanks to the home health aides who strive to make a difference in both the patients' and their family members' lives. Every day, caregivers, therapists, social workers and nurses all over the country choose to put others before themselves to make an impact on the growing elderly population. Val J. Halamanadaris, president of the National Association for Home Care & Hospice, believes health aides deserve an enormous amount of recognition, especially during November.
"It is highly appropriate in November that we celebrate the nurses, therapists, aides, …read more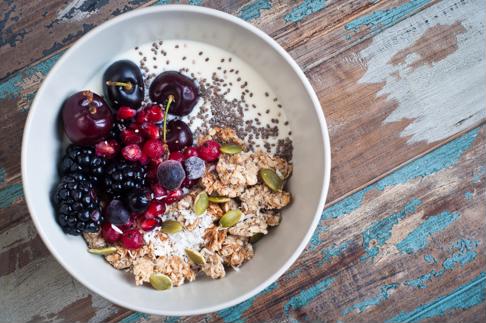 Thanksgiving is right around the corner.
Which means it's almost time to sit around the table with family and friends and share some delicious meals. Most people prepare to indulge a bit, but did you know that the average American consumes over 4,500 calories and 229 grams of fat on Thanksgiving between snacks, drinks and dinner?
The holiday splurging can really add up and break your normal healthy eating habits, but it doesn't have to. Just keep these tips in mind before you load up your plate:
1. Prepare healthier choices for the family
Sure, your family is probably expecting turkey on …read more