Tracking symptoms is a consistent challenge for many people living with Parkinson's disease.
The rate at which the condition evolves varies from person to person. Many external factors, such as stress, exposure to some chemicals or certain diets, can impact the progression of the disease or the onset of symptoms. As a result, Parkinson's is hard to predict. Being aware and knowledgeable about the triggers for symptoms can help those living with the condition get better treatment and also help move researchers closer to finding its cause, and ultimately, its cure.
Tracking made easier with 4-minute app
The need and importance …read more
A complicated and poorly understood symptom of dementia, sundowning can make evening activities and sleep difficult for those living with memory loss.
As the Alzheimer's Association reported, there is a link between memory loss and sleep patterns, but it's not exactly clear to scientists how the two interact. Regardless, individuals living with dementia often have greater difficulties and more pronounced symptoms later in the day and into the night. Called sundowning, this can be an added stress to older adults and their families.
What is sundowning?
Around 1 in 5 individuals living with memory loss experience sundowning. This is marked …read more
As the last of the snow melts away and the weather begins to warm up, thoughts turn to spring and all that entails – vibrant daffodils, blossoming tress, longer days, Easter treats, and, of course, spring cleaning!
Sorting through your abode in preparation for the new season can be a challenging task at the best of times, but it can be even more complex if you are caring for someone living with dementia, as you'll likely have more to consider. That's not to say that spring cleaning should be avoided – there are, thankfully, a number of simple tips that …read more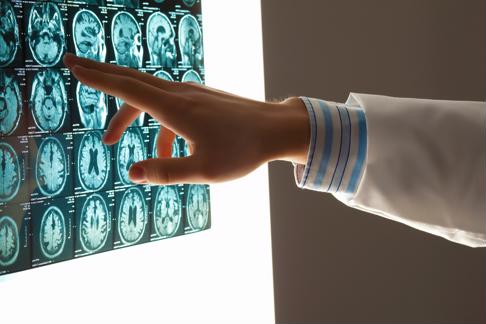 Alzheimer's is one of the biggest challenges that medical professionals, caregivers and patients face.
About 10 percent of the U.S. population aged 65 and older has some form of Alzheimer's, according to the latest information published by the Alzheimer's Association in its 2017 Facts and Figures presentation. The vast majority – 82 percent – of those individuals are 75 years of age or older. The threat of Alzheimer's, in its various permutations, is already taken extremely seriously, and now the magnitude of the issue is about to increase by a notable margin.
Approximately 1 in 10 Americans aged 65 …read more
Did you know that 75 million Americans live with high blood pressure?
That's every 1 in 3 adults, according to the Centers for Disease Control and Prevention, making it a very common condition.
Blood pressure is defined as the force that your blood circulates against your artery walls. Normally, it rises and falls throughout the day. If it reaches high levels and stays there consistently, it then has the ability to damage your heart and increase your risk for chronic conditions such as heart disease and stroke.
"Signs and symptoms are not always present."
Unfortunately, high blood pressure has also been …read more
The smartphone has a reputation for making many of life's daily tasks easier and more convenient to complete.
Besides making telephone calls, you can send emails and text messages, take photos, use a calculator, manage a calendar and even check the weather – all on one device. Beyond those key features, everyone has access to an app store with virtual shelves that are loaded with fun and useful apps that you can download right to your smartphone.
As an older adult, you may be looking for apps that'll cater to the changes you're going through with age. Thankfully, there are plenty …read more
March 20 is recognized as National Proposal Day, and what better way to celebrate then to hear from some of our Sunrise lovebirds?
We got the inside scoop from some of our residents about their proposal stories.
Donna & Al
First up, meet Donna and Al, a couple who reside at Sunrise of Hermosa Beach, CA. These two met in college, began spending much of their time together, and before they knew it, they were saying "I do!" When we asked Donna and Al about their marriage and proposal, they both had lovely memories to share. "We met in history …read more
Since 1987, March has been declared Women's History Month in the U.S. – a time to honor the historical, political and cultural achievements of this nation's remarkable women.
According to the National Women's History Project, it began as a mere week in March per the proclamation of President Jimmy Carter in 1980, but over the next seven years 14 states recognized the month as a period to champion women, motivating Congress to follow suit. So all ladies of all ages – single and otherwise – stand up and take a bow, because these next few weeks are your standing …read more
Springtime and warm weather is on the way.
Soon enough, you'll be spending more time outside, enjoying the sun while tending to your garden. Now's the perfect time to start thinking about how you'll transform those home-grown vegetables into delicious meals!
Here are a few of our favorite springtime recipes using fresh veggies from the garden:
1. Salmon and Beets with Yogurt Sauce over Watercress
This delicious recipe, courtesy of Country Living magazine, makes for a satisfying meal on a warm spring afternoon.
Ingredients:
1 1/4 lb. beets – peeled and cut into 1-inch wedges
1/2 cup plain yogurt
2 Tbsp. fresh dill – chopped
1/2 tsp. …read more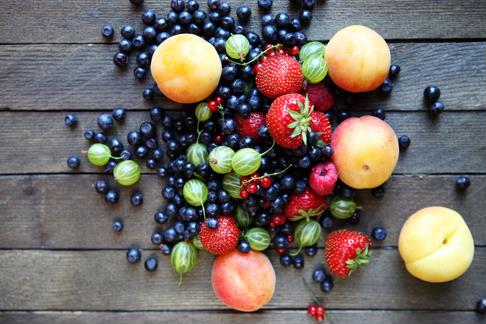 While the official start of spring is right around the corner, there's no telling when cold conditions will completely subside and warm weather will finally be here to stay.
That means your body will experience a roller coaster of temperatures, which may increase your chance of catching a cold – even as flu season comes to a close. Thankfully, there are plenty of ways to prepare your immune system for the transition from winter to springtime.
Here are nine simple ways to boost your immune system just in time for the new season:
1. Spend time in the sun
As long as the …read more