Each year, scientists around the globe work to learn more about dementia and other forms of memory loss in an effort to curb the condition and aid millions of families worldwide.
Each year, the organization Alzheimer's Disease International releases a comprehensive report on the state of memory care around the world. This report includes the latest treatments and best practices, as well as barriers and concerning trends.
The 2016 World Alzheimer Report highlights the most current information available regarding the condition. We've pulled out a few of the most interesting and notable statistics from this past year's …read more
Have you ever considered how beneficial a cup of tea can truly be?
For those who love hot tea, there's nothing better at this time of year than turning on the kettle, steeping your favorite flavor, and cozying up on the couch while the snow falls outside. But there are more reasons to drink hot tea that you may not be aware of. Aside from the undeniably great taste, comfort and refreshment that it brings, this beverage can provide you with beneficial vitamins and nutrients that are exceptional for your overall health.
Why not take a break from the coffee …read more
You know that taking care of your heart is critical, especially as you age.
Your risk for developing cardiovascular conditions, such as heart disease, naturally increases, which means it's your job to live a healthy lifestyle and break harmful habits. But have you considered how the health of your heart impacts your brain?
"Most people don't understand the connection between heart health and brain health, and as doctors we're learning more every day," said Ralph Sacco, M.D., chief of neurology at the Miller School of Medicine at the University of Miami and former president of the American Heart Association. "New …read more
Did you know that February is National Heart Month?
It's the perfect opportunity to be more proactive about taking care of your heart. After all, it works hard – without breaks – to keep you alive, so you should do your part and return the favor.
According to the Centers for Disease Control and Prevention, heart disease is the leading cause of death in the U.S., killing nearly 610,000 people every year. High blood pressure, cholesterol levels and smoking are the top risk factors, but there are other medical conditions and harmful habits that can increase your chance of developing …read more
Hypothermia awareness is important for everyone, but it's especially critical for seniors.
According to the National Institute on Aging (NIA), older adults are more vulnerable to hypothermia. This is due to the fact that cases of hypothyroidism, arthritis, Parkinson's disease and other conditions make it difficult for the body to remain at a healthy temperature of 98.6 degrees. Just a few degrees lower – 95 degrees – and you put your overall health and well-being at risk.
Winter can be tricky – some days the temperatures resemble springtime fresh air, and others are frigid and dreary. To ensure your safety …read more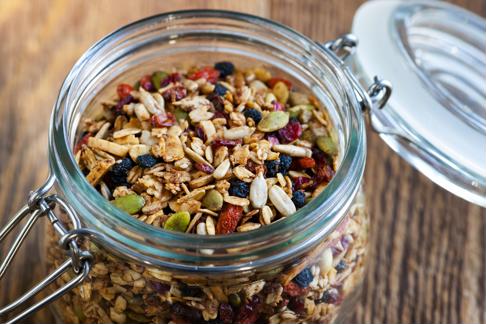 They say "you are what you eat" and with good reason.
Everyone knows that things like exercise, sleep, and good company all make big impacts on the way we feel, but have you ever considered that the things you eat are play a role in your attitude too? If you're trying to solve the mystery of your mood swings, maybe it's time to take a look into certain foods that you consume, and find out exactly how they play a big part in those fluctuating feelings.
Replacing processed, sugary foods with healthier choices is a natural remedy for beating the …read more
The loss of a loved one is always a somber experience, but thankfully, due to the continuing advancements in health services, the number of Americans that are able to spend their final days in a comfortable and controlled setting is growing.
End-of-life care allows individuals to experience that final chapter in life with a dignified and calm feeling, as well as offer family members that peace of mind, support and a sense of comfort that can help ease that sorrow during this time. Being informed and conscious of this subject makes taking those steps in coordinating this care much easier …read more
Receiving the news that you or a loved one has developed a condition like chronic obstructive pulmonary disease can be overwhelming.
According to the American Lung Association, there are more than 11 million people who have been diagnosed with the disease, but it's predicted that millions of others have it and don't even know it.
If you're concerned about your respiratory health and want to be more aware of what could happen in the future, it's important to educate yourself on the risk factors, early warning signs, symptoms and treatment options for COPD. Here's what you need to know:
What is …read more